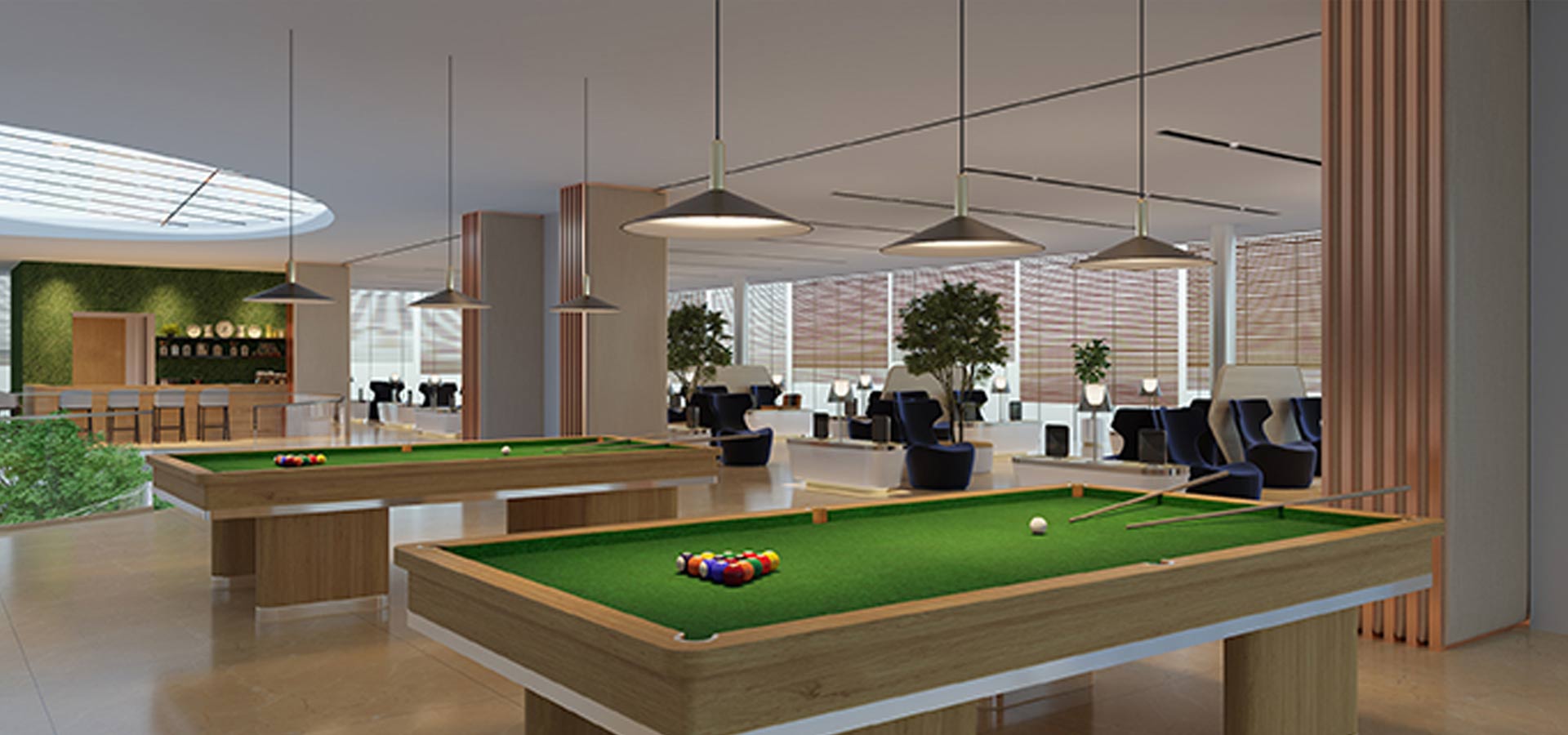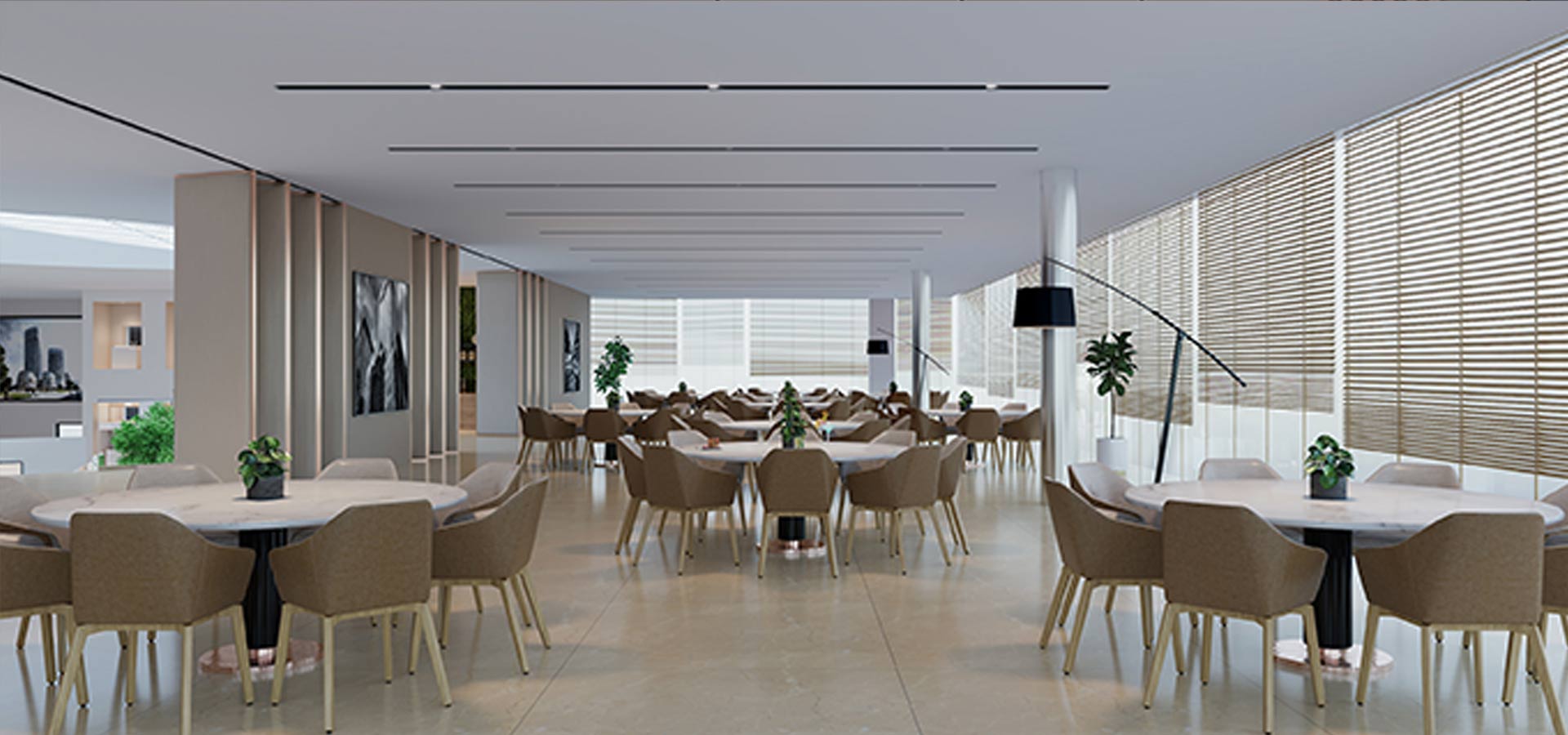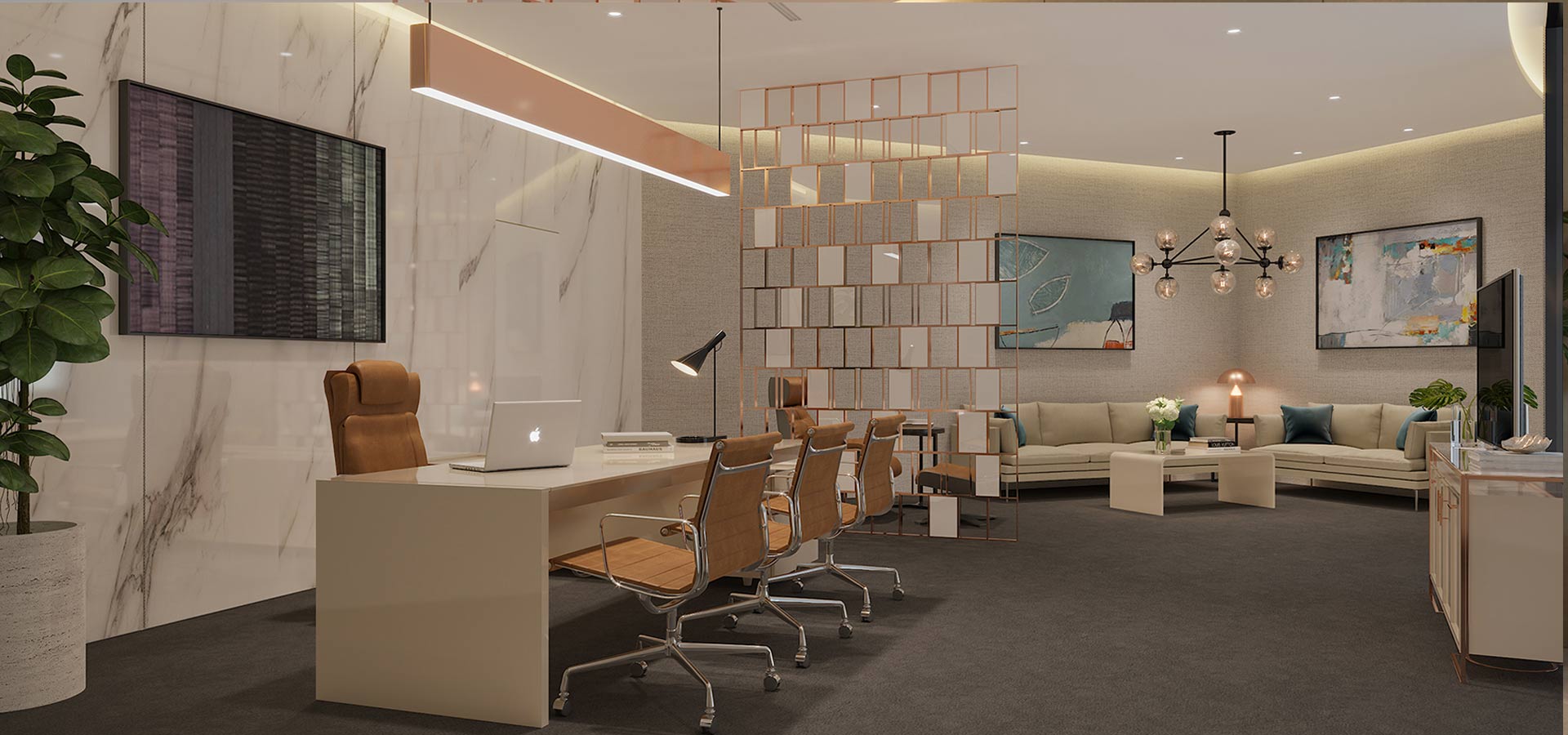 Experience Centre And Show Gallery
We served as design architect of the Experience Centre at Sector 65 Gurgaon, the noted and exceptionally large real estate development company practicing with the name of M3M. We were also the interior designer of the building's show apartment, in addition to designing the layouts, finishes, mill work and interior details of experience centre. The idea was to showcase all details of the upcoming projects along with the company legacy and quality assurance to the visitors and prospective customers with a real time experience of space.
The classically-modern pavilions shaped by their orientation to commanding views of the existing golf course adjacent to the location through exceptionally large windows. The building offers distant and remarkable vistas in all directions.The challenge was to create a harmony between the scale, materials and the design elements were evolved to negotiate with the expanse of double height volume. The details are precise, minimalist, and elegant.
Interior design concept including Sculptural furnishings and the furniture reflect the urbane outlook of the proposed development and the futuristic vision of the organization.
Experience Centre And Show Gallery
Collaborators Design team
Ankur Kashiva,  Imran Ansari & Pawan Goswami