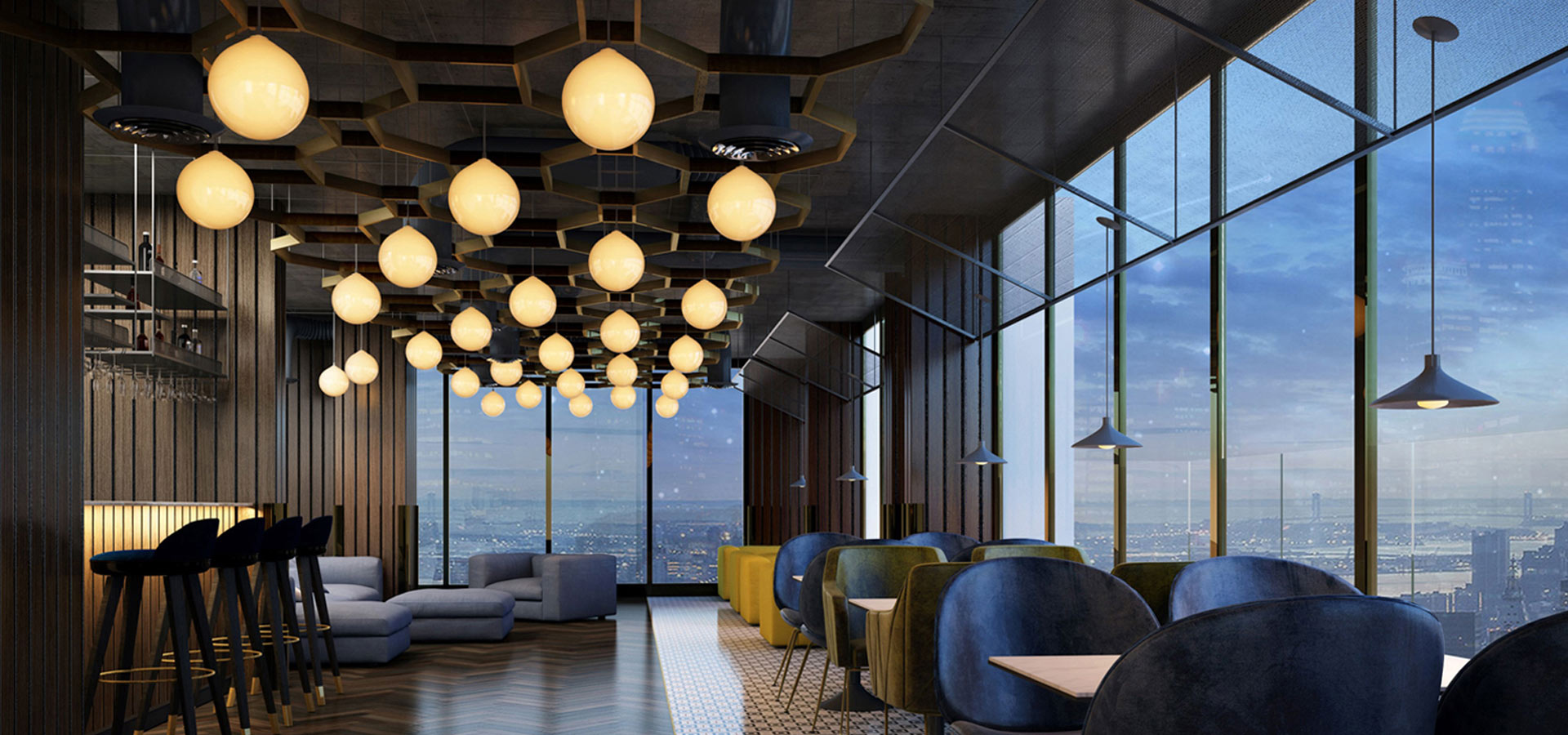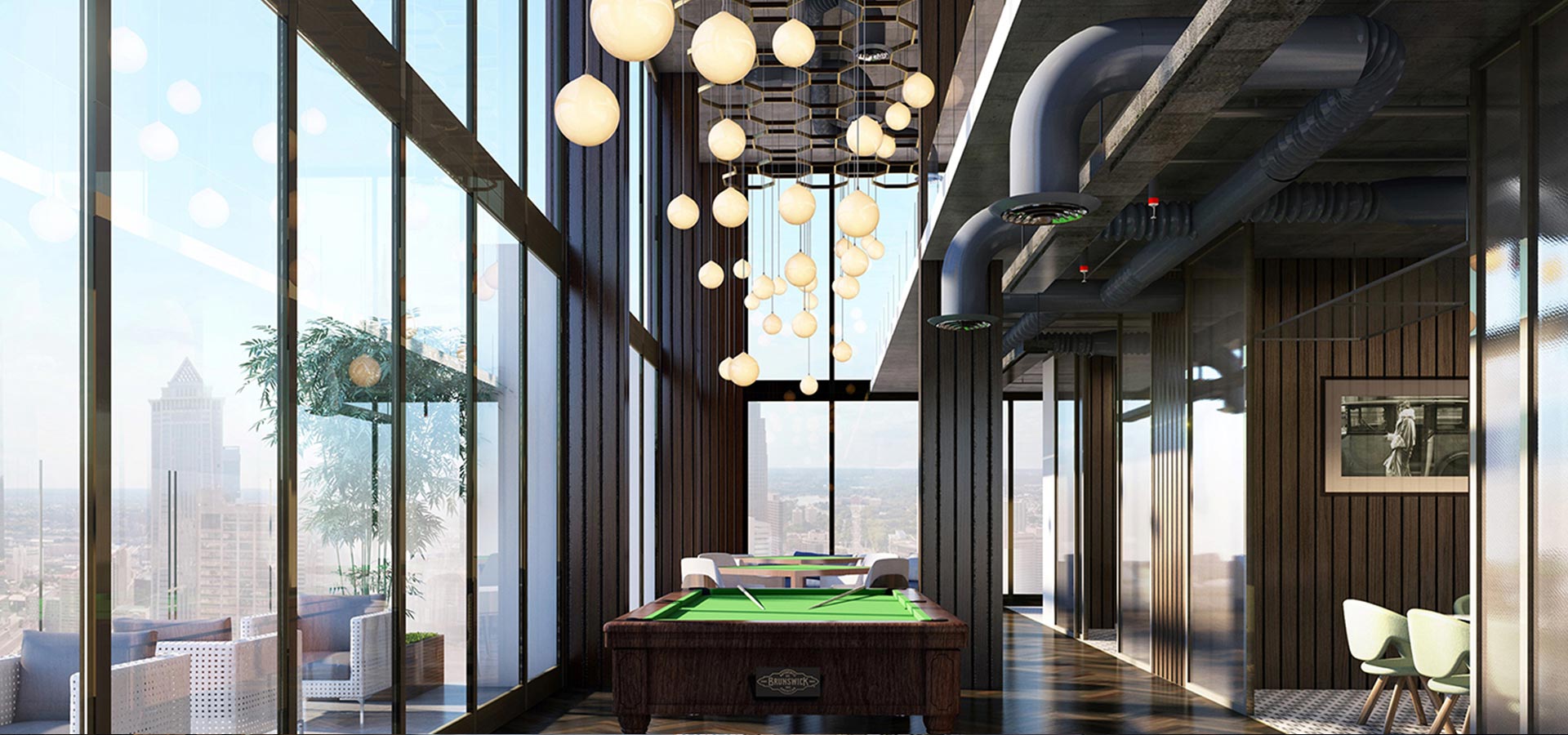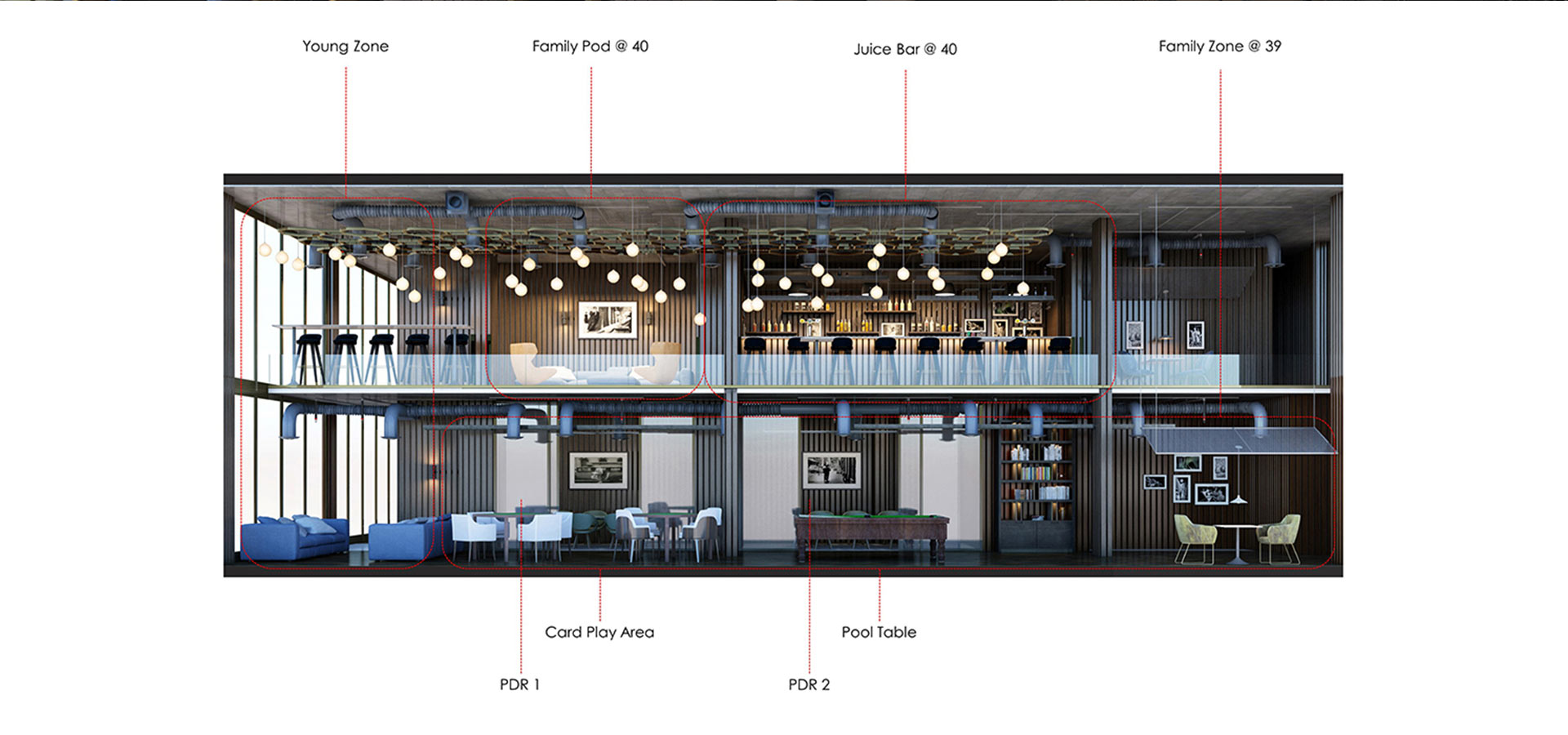 'THE SKY LOUNGE' – A PRIVATE CLUB LOUNGE
The Sky Lounge at the 39th & 40th Floor of a Multi family development in Gurgaon is poised to become a paradigm for all generations among the habitants: those who value experiences over material possessions, attitude over opulence, and who crave a curated environment, but want the ability to personalize it. For those who want a club to be a fun and coherent experience, not a sequence of formalized rituals. The Lounge in Primanti at Gurugram's burgeoning Sohna Road is housed in a landmark, 40-story building.
Herringbone pattern wooden floor tile with a custom pattern octagonal metal mesh and exposed ceiling with plaster and balloon lights hanging from the ceiling define the lounge's most active seating and entertainment area. Rope in geometric octagon patterns on the ceiling and hanging lights add an elegant influence.
The 130-seat Lounge is a sprawling collection of various moods taking care of all age groups in the development, with two juice bars inspired by irish classical bars with a modern twist. Guests enter through an over-scaled entry gate with neon signage and then continue through a vestibule cladded with marquee artwork. From there they enter a large "young zone," by the side is a ticketing area. An elegant staircase then whisks them to the 4,000 SF 40th floor space that overlooks into the double height 39th floor entertainment area with hanging lights in balloon shape at different levels from the octagonal metal grid ceiling—one of several playful moments.
'The Sky Lounge' – a private club lounge
Collaborators Design team
Ankur Kashiva, Pawan Goswami & Siddhartha Shankar